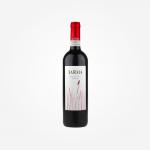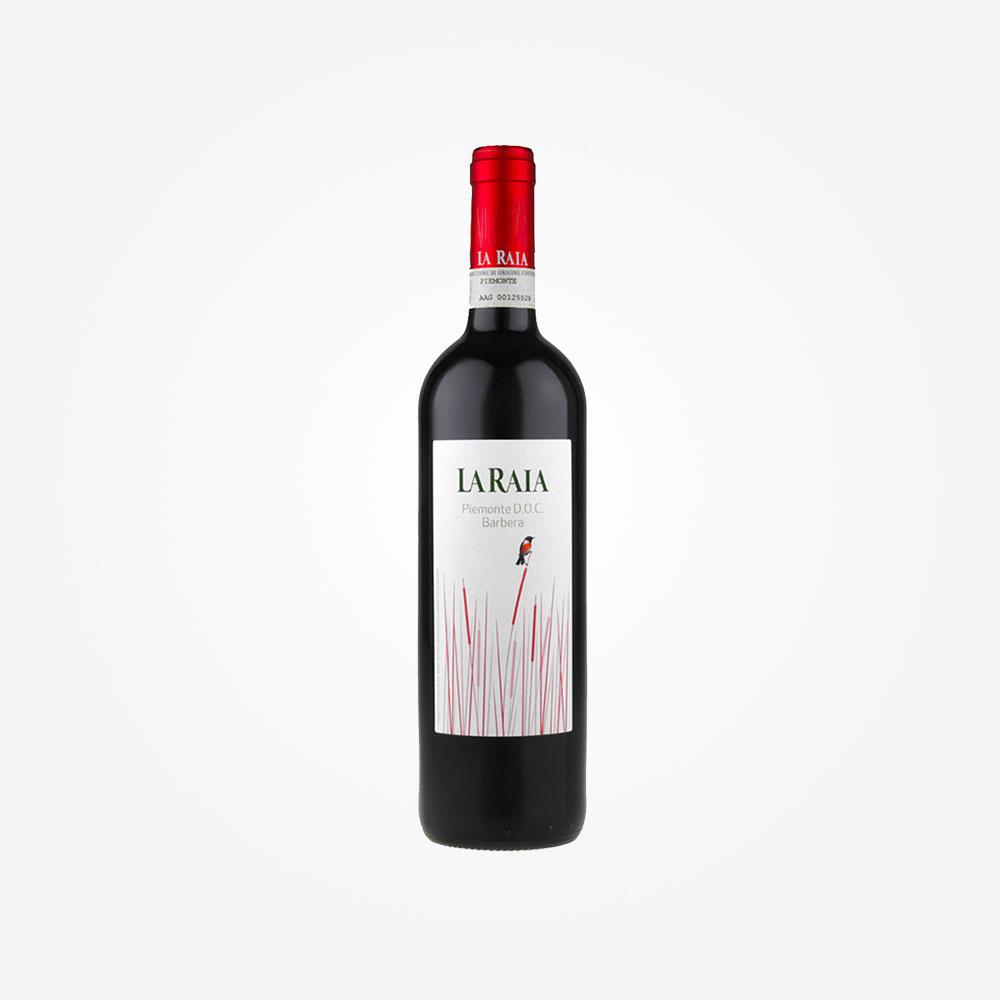 Piemonte DOC Barbera
Biodynamic Piedmontese Red Wine
The typical red wine from Piedmont. It has the right balance between freshness and minerality.
The soil
La Raia's soil dedicated to Barbera's farming is marly and calcareous, it extends at approximately 380 metres above sea level, south positioned. The vineyards, which are only raised with the Guyot method as per the Piedmont ancient tradition, have a density of 4500 vines per hectare, aged 15 years old. The operations in the vineyards are in line with the farm's philosophy thus the biodynamic principles, no use of chemical products is foreseen.
Grapes
The Barbera grapes have been cultivated in Piedmont since medieval times. When grapes are healthy and perfectly ripe, they have a high sugar rate and a good acidity that is typical of the Barbera vine.
Wine making
The vintage happens between the end of September and the beginning of October. Grapes are handpicked and put in crates to be brought into the cellar. After that grapes are destemmed and pressed thus, the must begins its fermentation with natural lees and on the skin. The following day pumpovers start to extract colour and aroma. The alcoholic fermentation continues slowly for 15 days. Then racking takes place, separation of the liquid from the skins. The wine is kept at a temperature of 20° C for about one month, to favour the malolactic fermentation. After some decanting necessary to make the product clearer, the wine is refined in stainless steel tanks.
Tasting notes
COLOUR: ruby garnet-red, with purplish hints.
AROMA: Intense flower aroma, suggesting rose and small brushwood fruits.
MOUTHFEEL: full, harmonic and warm, with a pleasant, savoury finish.
ALCOHOL CONTENT: 15,5%
Perfect pairing
Its simplicity and immediacy make it the perfect match for every meal. It is excellent with meat sauces, roasts and medium aged cheese.
Best served: between 18° and 20° C.
Perfect storage
If stored in a cool dry place, and in the dark, at 10°/18° C, bottles keep unaltered for 4/5 years.
Awards
Respecting the earth gives great quality. Piemonte DOC Barbera has received several awards over the years and we are happy to share them with you.
Vintage 2021
I vini di Veronelli 2023:

1 star

Vitae. La guida vini 2023:

3 vines
Vintage 2020
I vini di Veronelli 2021:

1 stella

Vini buoni d'Italia 2021:

3 stelle

Gambero Rosso 2022:

2 bicchieri

Bibenda 2022:

3 grappoli
Vintage 2019
JamesSuckling.com:

93 punti

I vini di Veronelli:

1 stella

Vini buoni d'Italia:

3 stelle

Bibenda:

3 grappoli

Vitae. La guida vini:

2 viti rosse
Vintage 2018
I Vini di Veronelli:

2 stelle

Gambero Rosso:

2 bicchieri

Bibenda:

3 grappoli

Slow Wine:

Vino di buona beva e piacevolmente fresco.

Vitae:

2 grappoli
Vintage 2016
Slow Wine 2018:

Vino di facile beva

Bibenda 2018:

4 grappoli

Gambero Rosso 2018:

2 bicchieri neri

Go Wine:

Cantine d'Italia 2018, vino da provare
Vintage 2015
Bibenda 2017:

3 grappoli

I Vini di Veronelli 2017:

Due stelle, Vino ottimo

Vinibuoni d'Italia 2017:

2 Stelle
Vintage 2014
Slow Wine 2016:

Bel rosso d'annata

I Vini di Veronelli 2016:

1 stella

Gambero Rosso 2016:

2 bicchieri

Annuario dei migliori vini italiani:

87/100
Vintage 2012
I vini di Veronelli 2015:

Vino ottimo
Vintage 2011
I vini d'Italia 2014, Le guide de L'Espresso:

Vino notevole

I vini di Veronelli 2014:

Vino ottimo
Vintage 2009
Slow Wine, Guida 2012:

Vino Slow

Duemilavini Bibendi, Bibenda 2013:

Quattro Grappoli

Guida ai vini d'Italia 2012:

Corona
Vintage 2008
I Vini d'Italia 2011, Le Guide de L'Espresso:

Vino d'eccellenza
Vintage 2007
35° Concorso Enologico Marengo DOC:

Premio Selezione Speciale

Guida ai Vini d'Italia Bio 2010:

Corona
Buy the byodinamic excellence
The organic products of the company, the selection of all our wine labels and the chance to receive special invitations. Go to the online shop